Infor Lawson Software
Consulting is Our Forté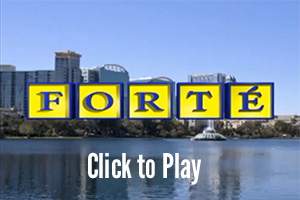 Forté Technology Resources is an experienced and full-service Infor Lawson software consulting firm whose specialty is maximizing the power and potential of your entire Lawson ERP investment. We evaluate, optimize , monitor and repair the complete suite as well as providing on-site, virtual and Cloud based solutions for total integration. Our top-notch people and our extensive consulting experience have given us the expertise to provide you with Infor Lawson software system administration and support, enterprise-wide modifications , custom interfaces, fast and accurate installs, smooth upgrades, conversions, a full range of managed services and business continuity just to name a few integrities.
Our true Forté is that we view our relationship with you as a partnership dedicated to your success. We provide the best in Infor Lawson software consulting services and training for your ERP so that your organization has everything it needs to run smoothly and to prosper. We will take the time to understand your needs and circumstances and create solutions that exactly fit any situation. For smaller businesses, we offer affordable Infor Lawson software consulting expertise and a variety of cost-effective ERP solutions specifically for your unique circumstances.
The Infor Lawsson ERP suite is a powerful and vital tool for any business who uses it. However, it's often true that it is not cost-feasible for smaller companies to have the necessary in-house staff to fully manage their Lawson software system. This can cause a strain because a small company relies just as much on it's Lawson ERP system as does a larger one.
This is where Forté comes in. We will provide unique Infor Lawson software consulting solutions that allow smaller companies to leverage the full power of their ERP system without putting an undo strain on their budgets. Our true Forté is providing Infor Lawson consulting and training workshops that give you the maximum leverage from your Lawson ERP to anyone who needs it at a price they can afford.
Forté specializes in Infor Lawson software systems, 100% of the time, with 100% of our resources. Forté provides Infor Lawson Functional and Technical expertise across all suites, across all verticals and on a wide variety of platforms. We can manage the complete project for you or supplement your existing staff, based on your requirements. Our goal is to work with you and to help you solve any problems, answer any questions, and become an invaluable and at the same time, cost-effective infor Lawson consulting resource. When it comes to your next Lawson enterprise resource planning project, remember Forte, your trusted partner.
Forte in the press - Read The Latest Forte news
click the link above to learn about exciting new news for our clients for 2014. With many changes in the Infor Lawson software suite, this will be an exciting and challenging year for Lawson users.
<-- -->

The Infor Lawson system is not unlike the human body, complex, efficient and in need of constant upkeep. And like a body, your Lawson software system should be given a thorough checkup from time to time in order to ensure its proper function. Forté's Infor Lawson software consulting team can evaluate your current Lawson enterprise resource planning environment and recommend improvements.
We conduct an in-depth interview process to understand every facet of your Infor Lawson ERP system. Forté analyzes the assessment information and suggests the most cost-effective enhancements.
Gain more from your Infor Lawson software investment.

<-- -->

Infor Lawson Software Consulting
Our people drive your success.
Forté's Infor Lawson software consulting and training professionals are the best in their respective ERP specialties, drawing on their broad range of business experience to meet and exceed client expectations.
There is no substitute for experience; our Infor Lawson software consultants average over ten years of proven expertise in their field.

A vital and inescapable part of Infor Lawson systems is the training that goes with them. This can be a time consuming and costly fact of business. However, by utilizing Forté's in-house Lawson software training workshops, you can not only trim down the costs and loss of productivity associated with remote ERP software training, but increase knowledge retention and efficiency. Forté offers a wide-range of customized Lawson training Workshops.
We start with a core curriculum based on a specific ERP topic and then consult with the Client to customize their Workshop to meet their unique requirements. In this way, our clients receive the best Infor Lawson ERP system training using the most effective methods and at a cost that is well below that of the remote Lawson training standard.

Increase your business potential, call Forté (407) 295-5787 - Quality and cost-feasible Infor Lawson consulting that will enhance productivity and improve profitability in 2014
Sign-up for our Newsletter
Subscribe to our Infor Lawson and Kronos ERP software newsletter. you will receive updates, helpful tips and useful information about how to improve the performance of your enterprise resource planning systems. We will keep you up to date on industry news, events and changes that may be coming. Let us become an invaluable resource in maximizing the potential of your business management system.
We do not share your information.
---
Forte Technology resources